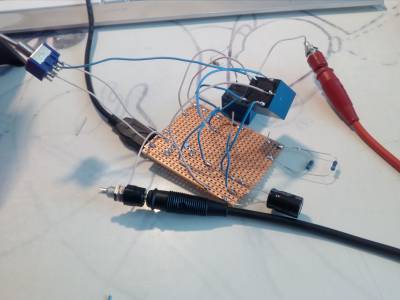 Rising edge triggered D FlipFlop
Contact: nopx
Projectstatus:

For my CPU project I need a edge triggered d flipflop for the registers and same flags. I wanted to reduce the amount of relays because they are expensive. I succeed to run an edge triggered D-FlipFlop from two relays and one condensator, using the condensator as a master temporary store instead of master flipflop.
I dont know the switching times yet. (Apr 2020)
Fotos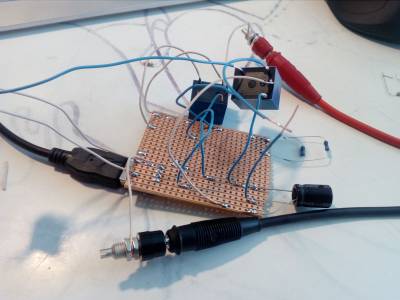 Schematic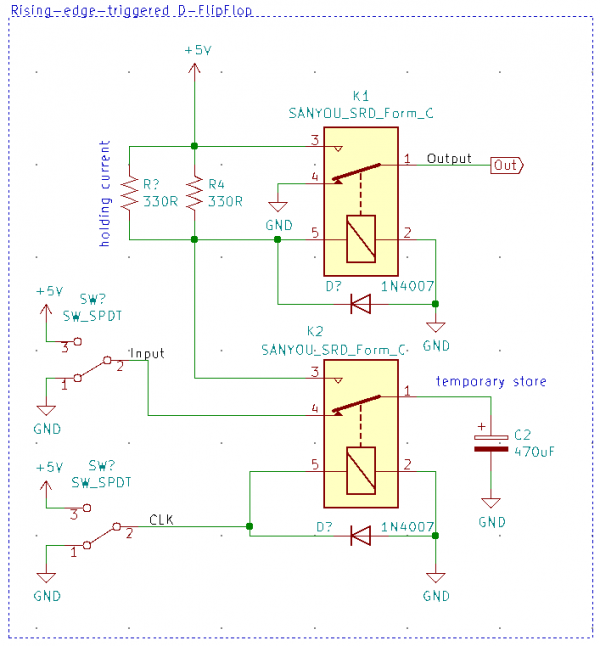 Updates
24.Apr 2020: Made prototype.